Clean Middle East Pulire 2015 2nd November to 4th November.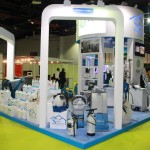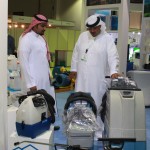 I am not often asked to speak at conference and I certainly do not seek the attention, but my friend and former student, Omar al Hadrani, principle of Smart Solutions in Dubai invited me to visit him during the CMEP Expo in Dubai and when I accepted, I was "collared" by the show organisers to speak.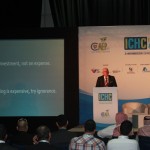 I was in Dubai as Omar's guest for 3 days but could only attend on Monday 2nd November, the first day of the show. I was asked to speak on any aspect of the cleaning and restoration industry but so many of my preferred subjects were already taken. I chose to speak on "The value of training".
My thanks to Omar and Amal, his wife, who despite the hectic activities associated with organising and managing their stand at this prestigious show, spent all their spare time looking after and hosting me. I had a great time in Dubai.
To Omar and Amal…  Thank you and As-Salaam-Alaikum !!