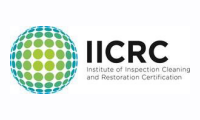 IICRC
The Institute of Inspection, Cleaning and Restoration Certification (IICRC) was formed in 1972 to serve as an independent, non-profit certification body, to set and promote high standards and ethics and to advance communication and technical proficiency within the inspection, cleaning and restoration service industry. Based in the United States of America, the IICRC has a European HQ in England, an office in Japan and an Asian Pacific Office in Australia.
The IICRC is a "standards and certification body" and not a trade association. It consequently has no members. It does however have "registrants". Registrants are individuals who have taken and passed IICRC courses and exams.
The IICRC marks in the order of 40,000 exam papers per year related to the cleaning and restoration industry.
The IICRC is the largest training and standards body for the cleaning and restoration industry in the world with over 54,000 registrants in 22 countries.
The IICRC has produced 6 ANSI (American National Standards Institute) standards in the USA. ANSI is the USA equivalent to BSI.
Where standards do not exist in UK, USA standards are able to be used except where they conflict with UK Health and safety Regulations.
Standards already printed and/or being prepared for new editions include:
ANSI/IICRCS100 Textile Floor Covering Cleaning (pending latest revision)
IICRCS300 Upholstery Cleaning (pending ANSI approval with latest revision)
ANSI/IICRCS500 Water Damage Restoration
ANSI/IICRCS520 Mould Remediation (pending latest revision)
ANSI/IICRCS800 Carpet Inspection
The IICRC are owned by regional, national and international trade associations including the (UK's) National Carpet Cleaners Association. Each entity owns a block of 500 shares and has one vote on the Board of Directors. No one has controlling interest.
The Restoration Academy UK Limited is an approved IICRC School and an IICRC Certified Firm.
Adam Jankowski is an Approved IICRC Instructor in 6 subjects with one subject awaiting approval.
Website: www.iicrc.org
---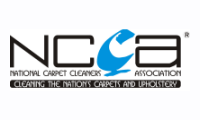 NCCA
THE NATIONAL CARPET CLEANERS ASSOCIATION was established in 1968. It is the only independent UK trade body solely dedicated to the craft of carpet, upholstery, curtain, and other soft furnishing cleaning. As such the Association is now widely recognised, not just by the homemakers but also by government, media, industry, and commerce, as being the authoritative source of information and advice on all aspects of the industry.
The NCCA is a non profit making body, governed by a President and a Board of Directors drawn from, and elected annually, by the membership. Adam Jankowski of The Restoration Academy UK Limited, served on the board of directors of the NCCA from 2001 to 2005.
The Restoration Academy UK Limited is a corporate member of the NCCA.
Website: www.ncca.co.uk
---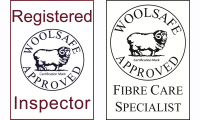 WoolSafe
The WoolSafe Organisation is a world-wide organisation dedicated to the promotion of quality care for wool carpets and rugs through the testing and approval of carpet maintenance products and the training and accreditation of carpet cleaning companies. It is a resource for information about carpets and carpet care, based in the UK and with offices in North America, Europe and Australia.
WoolSafe is a collaborative organisation working with NCCA and the IICRC.
Adam Jankowski is a WoolSafe Certified Instructor, WoolSafe Registered Carpet Inspector and Fibre Care Specialist.
Website: www.woolsafe.org